It's been raining all morning and I'm in a yurt in Seattle which is basically a giant deck, covered in tent walls and a coffee filter-shaped rooftop. But this one is modern, a perfect studio apartment, with electricity and plumbing and even heated floors in the tiled bathroom. There are all kinds of quirky, smart, and thoughtful touches that perfectly reflect Stephen and Shannon, the owners who built this yurt two years ago as a guest suite/Airbnb/escape room. They live in the main house just 50 feet away and I live here for just two days.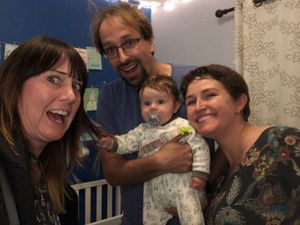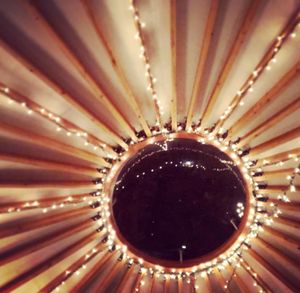 The domed center window on the ceiling of this Mongolian hut is dripping with raindrops which are also tapping at the rooftop. This feels like what we've learned to be a typical day in the Pacific Northwest. I awoke to chickens squawking in the neighbors yard and this rain that has been constant since 7:30am. Three hours later, I've managed to clean up last night's mess, empty beer bottles and cans of spiked seltzer (they were all the rage this summer!) and I've stubbed my ankle twice on the bed frame while circling the futon. It's just that kind of morning. My head is foggy, and now I know it's that quarter cookie I ate at 10pm. I'm losing interest in marijuana as I realize it is a worse culprit for morning inefficiency and while it does encourage my brain to think more creatively, I don't actually get down to the business of writing— words or music—and instead get to teeter-totter snacking, salty then sweet, salty then sweet, and go to bed alone and horny. 
As the coffee was brewing and I was cleaning up, I considered how I could turn this day around so that I could ultimately write it off as a productive one in some manner. I put sheet music on the piano stand to practice, but things are still moving too slowly to coordinate my mind with my fingers. With the rain and the gloom and little bit of a draft in the yurt, sitting to read seemed to be a better option to feed the brain. 
I spent about 10 minutes browsing the bookshelf, the top two tiers with novels too fat to even put a dent in before I hit the road again tomorrow to Portland. The third shelf has the travel books - New Orleans, Egypt, Croatia, foreign language - Spanish, German, guide books - the birds and the trees (not the bees) and secret staircases of Seattle. This one caught my interest since I had just climbed down and back up a giant staircase in West Seattle on Friday morning, the Thistle Street Staircase that descends to Lincoln Park. I walked in the woods, did a little forest bathing, and saw a sea otter pop her head out of the water. We stared at each other, and I kept focus with her big, round owl-eyes as I reached for my phone, but she dipped down under the water before I could capture a digital remembrance. I guess memory is the winner this time.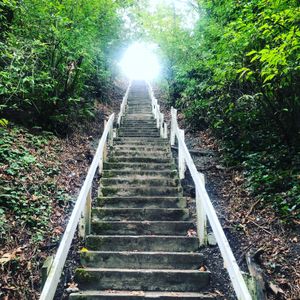 The fourth shelf escorted me back through my college days, not unlike today, couch-sitting and reading. I had switched my major from music education to English with the intention of focusing on writing, specifically with the purpose of enhancing my skills as a lyricist. More than twenty years later, my life journey has guided me to music teaching jobs for preschool and elementary and also has inspired the penning of over 100 original musical compositions. I guess both degrees would have served me on my path and I'm right where I'm supposed to be anyway. But this rainy day is not compelling me to dive into Shakespeare or Dickens. 
Barely held together between Virginia Woolf and the Grapes of Wrath, a ripped spine caught my attention. I carefully tilted the book out of its tight parking space to reveal Jack Kerouac's On the Road. I smiled to myself at this synchronicity, as I've just spent the past 4 weeks driving through Western Canada and am on the road for another 6 weeks. "How is it going?" everyone asks. Hmmm. How do I concisely summarize the crossing of paths with literally hundreds of people over a month's time, covering nearly 4000 miles of badlands, the Rockies, waterways on ferries, sleeping in at least a dozen different beds by now and managing to stay relatively healthy despite being at the mercy of the meals that are generously prepared or purchased for me and daily happy hours with absolute saints who have offered to host me along the way? 
"It's going really great! Wonderful shows, lots of adventures!" I say, assuming that they're probably more interested in a quick summary anyway. 
But I do have stories to tell and details to flesh them out. I am following an unknown path and a lifestyle that I have designed for myself because it seemed like the less-traveled and more exciting route to take. I'm sure that some reflections will land in 3-minute songs, but I'm feeling once again connected to the desire to use words to relate them. So, just one chapter into this timeless recollection, I'm finding it's time to start chronicling my own tattered bookshelf novel. Thanks, Jack!